OUR TEAM
We love what we do and are committed to high quality workmanship with professional, attentive staff. Our goal is to make every customer experience and interaction the best it can be. We thrive on change and our people continually receive training and education so we can help you navigate the latest technology and provide the right solutions for your needs.
- MEET THE TEAM -
Our people make the difference.
GREG BEESE, MBA
CEO
Greg is the Co-Founder of Creative Systems USA. With extensive experience as the President of The Logic Group, an IT Managed Services Company, Greg has been able to combine the strengths of both companies to form a powerful team to ensure any project can be successfully implemented. The team and visionary leadership that Greg is responsible for has provided for year over year growth within a proven business model. Working closely with our team along side Business Executives, Celebrities, Professional Athletes and our employees, we ensure that each client and project is handled with the highest level of professionalism and ongoing support and fast response times after the project has been completed. Fun Fact: Greg loves spending time riding ATVs, Motorcycles and anything that goes fast. He also loves spending every free moment with his two boys, daughter and wife.
JASON HENDRIE
Partner
With over 20+ years of experience in the industry serving elite clientele from East Coast to West & beyond, Jason has been a key element in the success and growth of Creative Systems USA. He maintains the same level of commitment, attention to detail and customer satisfaction that set the standards in the industry and are the Creative Systems benchmark. Fun Fact: Jason enjoys riding his Harley, traveling, camping, fishing and BBQ'ing.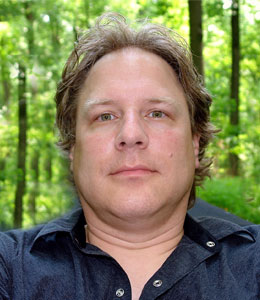 Senior Sales Engineer
Customizing audio/video and control systems for his client's prized possessions has been Harry's passion since 1989. Homes, shore homes, backyards, retail stores, clubs/bars, workshops, boats, cars, RVs, planes, and boardrooms are his canvas. Harry has had the honor of expanding and sharpening his design skills in classrooms all over the world and works hard every day, to continue to be one of the best in his field. Being recognized for his work through many industry awards and being published in many publications over the past 25 plus years, is the icing on the cake. Fun Facts: Harry loves traveling with his wife and two boys and enjoys photography. He took most of the photographs used on this website. Harry loves to work with his hands. Restoring cars and building custom knives are two of his favorite activities.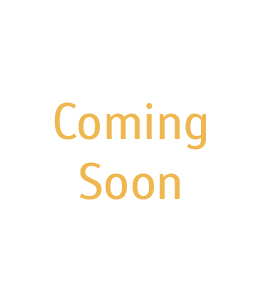 Project Manager
Coming Soon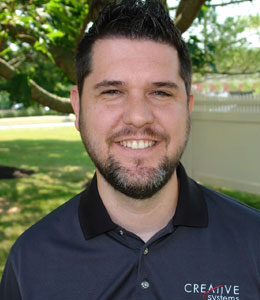 MATT SMOKER
Senior Programmer / Engineering
Matt has been with Creative Systems since inception. With a degree in Computer Science combined with numerous programming certifications, Matt is able to consistently exceed our client's expectations. From complex integrations, aesthetically pleasing graphical user interfaces to lighting and Camera integration, Matt is truly an expert in the Audio/Video field. Fun Fact: Matt just recently became a father to a wonderful baby boy!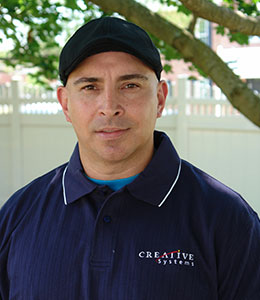 AGUSTIN COLLAZO
Master Installer
Agustin "T" has been with Creative Systems since inception. Agustin has held several different roles at Creative Systems since inception. Currently he is our most senior installation engineer. His attention to detail is unlike anything most clients have ever seen. Agustin is an extremely hard worker and dedicates each and every day to his work to ensure that every project looks amazing and functions equally as well. Fun Fact: Agustin loves to dance the Salsa. The next time you see him, ask for a sampling of his skills.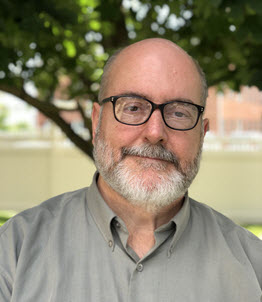 SCOTT YODER
Sales Engineer
Now in his 40th year in the A/V industry, Scott has worn many hats, from mentor, manager, trainer, to in-store newsletter writer, some things have remained: his love of music, and the fun in engaging with people, some who have become old friends by now, as well as new faces! If it's electronics, tube or solid-state, or whatever's next, he's either owned it, owns it now, or already has plans to buy it! Music, photography, computers, voracious reader, hiking, (former) motorcyclist, turntable maniac, his only complaint is needing another six hours per day… Fun fact: Did you know that Beethoven's 9th Symphony is the most perfect piece of music composed to date?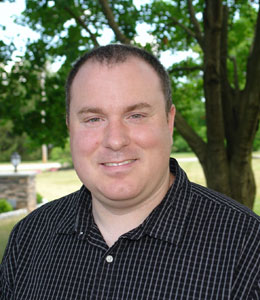 BEN RUTTER
Senior IT Engineer
Ben has been with Creative Systems since inception. As a highly trained Network Engineer, Ben is responsible for the design and configuration of all Network related systems. These systems include Unified Wireless Systems, Cisco switching, Firewall/Security programming, vLAN implementations, VPN and Cloud Based services. Ben led the charge of successfully implementing a world-class monitoring system where we can gain deep insights as to the health of our clients IT Networks and Home Automation Systems. Fun Fact: Ben loves going camping with his wife and three kids whenever they can on the weekends.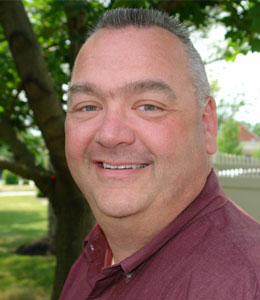 ROBERT DEVITIS
IT Security, Professional Services
Rob has been with Creative Systems since inception. With a Computer Science degree and programming background, Rob brings many expertise to our Client projects. In addition, Rob is responsible for ensuring each client's systems are being properly backed up on a nightly basis. We all sleep better at night knowing that Rob has his eye on all of our client systems on a daily basis. Fun Fact: Rob is an avid collector of Swarovski Crystals and is a Lacrosse and Football coach for his kids' teams.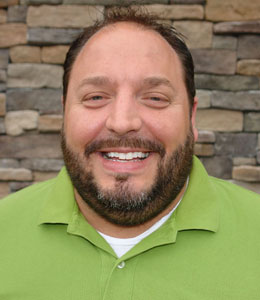 ERIK BECKER
Support Engineer
Erik has been with Creative since inception. Erik is responsible to reviewing documentation and then configuring a wide array of products prior to them be installed at a Client's home or business. Having hardware preconfigured in advance allows on our site installers to get all components up and running much faster and it also ensures that we know when we are doing an install all hardware is working as expected before actually installing it. Fun Fact: When Erik isn't at the office, he is spending time with his wife and two sons.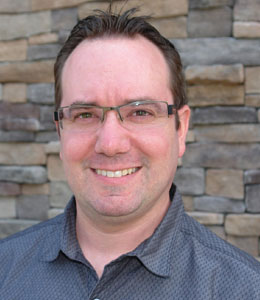 MATT HAAZ
Field Services Engineer
Matt loves interacting with all of our clients and getting to know them on a personal level. He thrives on ensuring each project goes smoothly and does a great job at communicating with our Clients along each step of the process. Matt is also talented at performing PC migrations and assisting clients with how to use the various types of technology that they ask for. Fun fact: Matt used to have a rabbit 4x the size of his dog. What???
MADELINE SOTO
Support Engineer
Madeline is a superstar when it comes to resolving Client issues remotely. She understands the technology extremely well which allows her to troubleshoot problems and resolve them the first time around. Fun Fact: Madeline formerly served our country in the U.S. Military and we are very proud to have her as an integral part of our team.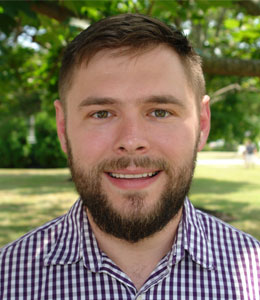 JON ELWELL
Project & Support Engineer
Jon is a highly trained Engineer. He has numerous industry certifications and loves learning as much as he can about technology on a daily basis. He is very customer-focused and enjoys spending time with clients helping them understand the technology they are using. Fun Fact: Earlier this year Jon hiked 26 miles in one day!